The presentation of the new Toyota Yaris Cross, which was scheduled for the Geneva Motor Show 2020, had to be postponed because of the health crisis. The Japanese manufacturer had announced several weeks of waiting before its first appearance.
Now is the time to discover this new crossover derived from the Toyota Yaris. The new Japanese mini SUV will hit the market in 2021 with weighty arguments: hybrid powertrain and all-wheel drive. What come to face its main French rivals: DS 3 Crossback , Renault Captur and Peugeot e-2008 .
Rare in this segment, the Yaris Cross will offer an all-wheel drive
The new Toyota Yaris Cross will be positioned, in the range of the manufacturer, between the Yaris and the C-HR with the original look, but significantly larger.
The small SUV will be offered, with the choice, with an integral transmission or a transmission with only the front wheels. The all-wheel drive will come into action as soon as the sensors detect a loss of grip; the rest of the time the Yaris Cross will remain a traction.
Its hybrid 4 th generation is composed of a three-cylinder gasoline block 1.5 and an electric power unit, while outputting a combined power of 116 horsepower. Toyota announces 120 grams of CO 2 per kilometer for the two-wheel drive version, when the all-wheel drive version would reach 135 grams per kilometer according to the WLTP cycle.
Practical and modular, the Yaris Cross will be versatile on a daily basis
The Yaris Cross will offer a large modularity of loading. Its rear seat is divided into three parts (40/20/40) to facilitate handling. The height of the boot floor can be adjusted in height, and the space can be divided into two parts. A clever belt system makes it possible to secure the objects in the trunk.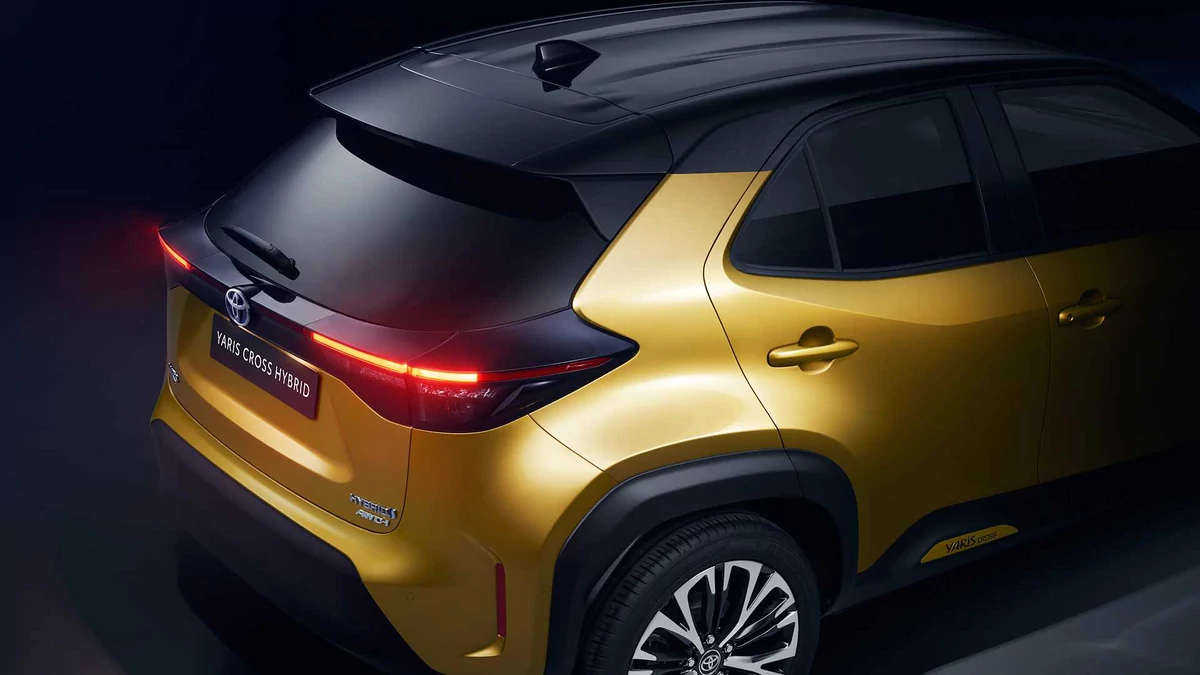 © Toyota
Toyota will offer, in the list of options, the opening-closing of the electric tailgate as well as the 18 "aluminum rims or the new shade of Brass Gold paint. Its French factory should be able to manufacture 150,000 units per year. is scheduled for summer 2021 in France after starting in the fall in Japan