In December of last year, Polestar announced its first SUV, which will be manufactured in the United States (in China too, obviously) and that will open a portfolio of three novelties for this year, including the Polestar 4 and Polestar 5, both confirmed. According to the brand, the Polestar 3 should debut as a 2023 model during October of this year and will use the platform of the next generation of the Volvo XC90, of course with a much more premium approach and lessr family. In fact, the XC90 could closely resemble the Volvo Recharge Concept much more than this model.
The image, very clean and minimalist, as the Swedes like, shows the car in profile, but in a slightly chopped shot, which allows us to see three very striking elements:
The panoramic roof simulates "falling" below the spoiler.
The roof drop is very special, because it is not aggressive as in the case of the Volvo C40 Recharge: it is a good intermediate point between what is fashionable and a conventional utility SUV
If they are fixed, towards the tip of the chest we can see some air inlets, which aim to channel the air flow, a solution that we have seen in other models, such as the Jaguar i-Pace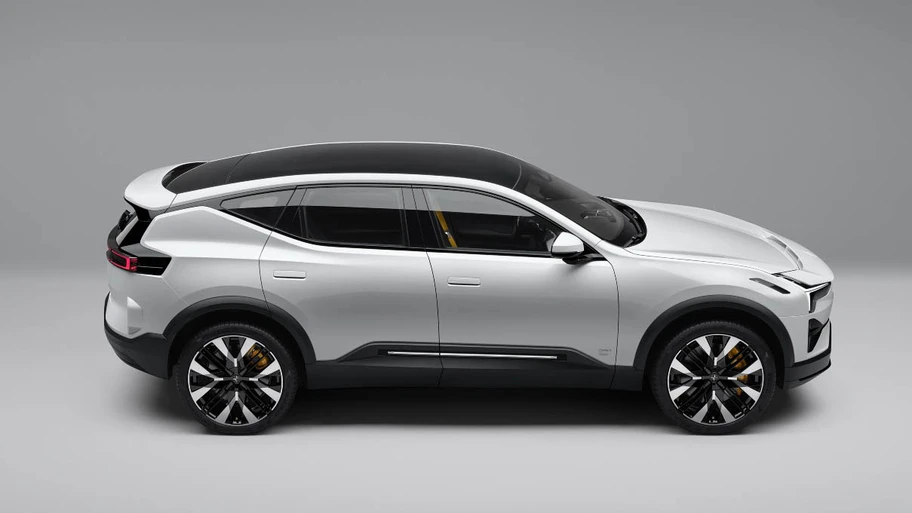 The Polestar 3 will be powered by two electric motors and a battery that should reach 600 kilometers of autonomy in the WLTP cycle. It should also offer some of the latest technologies the brand has made headlines for, such as Luminar's LiDAR sensors or NVIDIA's processors, which could eventually help it deliver a semi-autonomous driving system. Tomas Ingenlath, the CEO of Polestar left a sentence to keep in mind: "With this car we will put the 'sporty' back in the acronym SUV, staying true to our past as a performance brand."
There are high hopes with the Polestar 3 and the brand's electric futures, as these will allow the company to reach at least 30 new markets by 2023 and increase its sales by 10 times by 2025.