BMW will take to the stage at the traditional Geneva International Motor Show from March 5 to 15 with two world premieres: the BMW 2 Series Gran Tourer, which offers seating for up to seven people, and the new compact BMW 1 Series.
The BMW 2 Series Gran Tourer sees BMW once again creating a new vehicle segment. Its signature feature is the impressive amount of space within its compact dimensions. This is the first model in the premium compact class that can accommodate up to seven people across three rows of seats – in addition to a generously sized and variable-use luggage compartment.
Engines at launch include 1.5-liter and 2.0-liter turbocharged gasoline engines rated at 100 hp and 141 hp respectively; and three diesels, rated from 85-140 horsepower and 199-400 pound-feet of torque.
For a better idea of what the American engine might look like, we have to look back to the 2014 Geneva Motor Show unveiling of the production version of its slightly smaller sibling, the 2-Series Active Tourer, which included a 225i-badged model and a 2.0-liter four-cylinder rated at 231 horsepower. In the U.S., that 225i badge is likely to be swapped for one that reads 228i on the Active Tourer and Gran Tourer to fit with our naming schema. Front- and all-wheel-drive will also likely be available in the U.S if the vehicle is brought here.
While potential U.S. specs for other aspects of the 2-Series Gran Tourer remain just as murky, some of the immutable characteristics are still discernible: the new MPV will seat up to seven people, offer fore-aft sliding rear benches, and cargo space of up to 67.27 cubic feet with the rear seats folded down.
And the 220d xDrive is also the only car in its class to team fourwheel-drive with seven seats. Prices range from £24,175 for the 136b hp 218i Gran Tourer, which accelerates to 60mph in 9.8 seconds with a top speed of 127 mph, yet still manages 53.3mpg.
Top whack is for the £32,005 190bhp 220d xDrive GT, which can reach 60mph in 7.8 seconds, has a top speed of 135mph and averages 57.6 mpg from its potent two-litre four-cylinder diesel engine.
Most frugal is the threecylinder diesel 216d GT, at £25,110, which, though it takes 11.4 seconds to reach 60mph, delivers 68.9 mpg and CO2 emissions of 108g/km. BMW says: 'The higher roofline is comparable with that of many luxury cars.'
218i SE – £24,175
218i Sport – £25,425
218i Luxury – £26,175
218i M Sport – £27,175
220i Sport – £27,490
220i Luxury – £28,240
220i M Sport – £29,240
216d SE – £25,110
216d Sport – £26,360
216d Luxury – £27,110
216d M Sport – £28,110
218d SE – £26,255
218d Sport – £27,505
218d Luxury – £28,255
218d M Sport – £29,255
220d xDrive Sport (Auto only) – £32,005
220d xDrive Luxury (Auto only) – £32,755
220d xDrive M Sport (Auto only) – £33,885
BMW 2 Series Gran Tourer Review
1. BMW 2 Series Gran Tourer Design
Purists generally don't have an objection to the design of the Active Tourer, or the Gran Tourer for that matter. Many understand that there are only so many ways one can design a minivan and in all fairness, BMW design team has done a good job with their first vans.
The boxy vans feature the typical design cues, starting with the A-pillar and short bonnet, and ending with the D-pillar and upright rear-end. The two front-wheel drive minivans retain though the typical BMW design elements: kidney grille, L-shaped rear lights and double round headlamps.
2. BMW 2 Series Gran Tourer Utility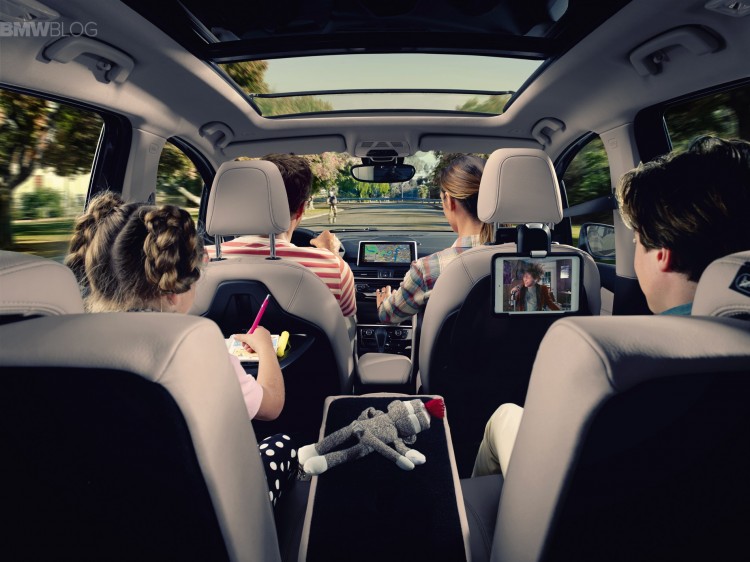 Without a doubt, one of the first requirements for a minivan is …drum roll…utility. That's right, utility makes or breaks a minivan, and the more features package in and outside the car, the better for sales. In all fairness though, the BMW X5 offers similar interior cabin space and gadgetry, but at a much higher price. The lack of a true seven-seater SUV also gives the Gran Tourer and Active Tourer room in the BMW lineup.
With the 2 Series Gran Tourer, there is no real need to buy an X5, if space and utility are the main purchasing criteria. And those that want xDrive, well, BMW offers the intelligent all-wheel drive system in the minivans as well. The xDrive option makes it even more attractive for younger families in the Northern parts of the world as well.
3. Overall Appeal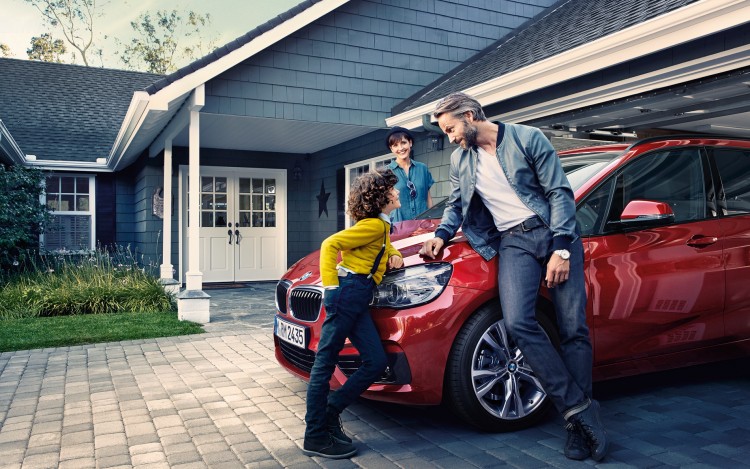 This builds atop the two previous points and somewhat brings the conclusion home. Truth is that BMW needed a minivan, and a fairly affordable one, to stay competitive in the premium segment. Both Audi and Mercedes are pumping lots of R&D money in future products, niche or mainstream, so BMW needs a new area to grow into. The front-wheel drive, with its cost advantage and new packaging, can offer that.
source: whatcar.com | dailymail.co.uk | bmwblog.com |