When in 2021 the S versions debuted in Bentley, initially with the Bentayga S and only a few days ago with the Continental GT and GTC, now it is the turn to complete the range with the Flying Spur, the representative sedan par excellence in the British brand.
The new Flying Spur S will officially debut in a few weeks during the Goodwood Festival of Speed, but the brand has already released the photos and information of what will be the sportiest and most powerful sedan in the range.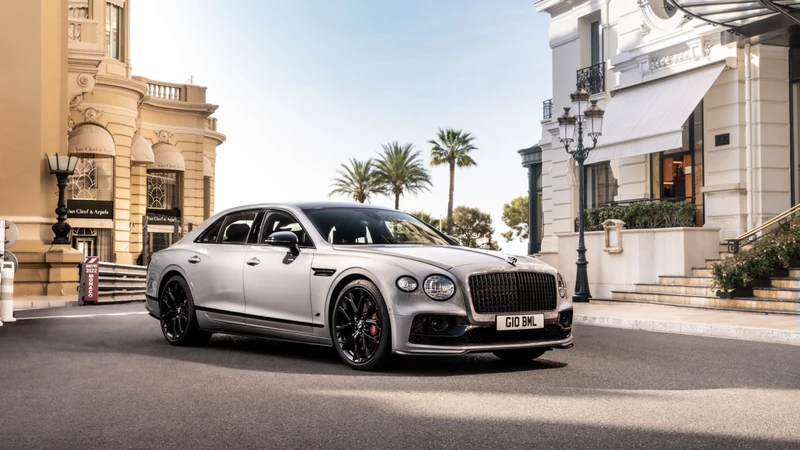 Bentley says its new model "brings new dimensions of dynamic capability, dramatic visual presence and increased auditory drama to further enhance Bentley's pinnacle four-door sedan."
The new Flying Spur S will offer the choice of its V8 or V6 hybrid engines, and each offers a sporty driving experience.
The first version is powered by the 4.0-liter V8 engine that develops 550 hp and 568 lb-ft of torque, with a 0 to 100 km/h in just 4.0 seconds and a top speed of 320 km/h.
It comes standard with the Bentley Dynamic Ride adaptive suspension system, offering high cornering poise and smooth city driving, and features the four-wheel directional system.
The hybrid version equips a 2.9-liter V6 gasoline engine with an electric motor, for a total delivery of 536 Hp and 553 lb-ft, with a 0 to 100 km / h in 4.1 s. The difference is that it is capable of traveling up to 41 km with purely electric propulsion.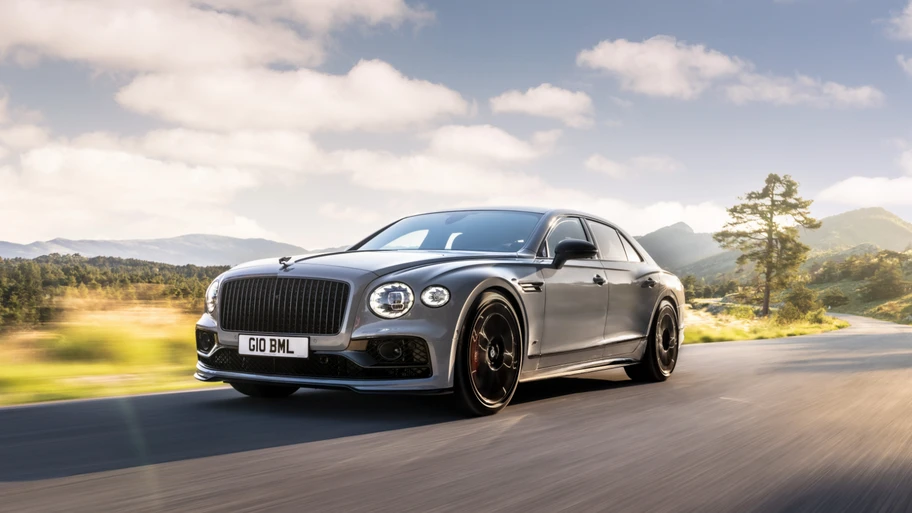 As a good model S, the Flying Spur has a differentiated aesthetic that starts with a glossy black package that contrasts with the color of the body. This pack can be seen in the secondary air intakes, side mirrors, window frames, 22″ wheels, quad exhaust outlets and low areas in general. The headlights are also darkened. The brand indicates that "the absence of polished metal elements encourages the eye to capture the shape of the vehicle and perceive it as lower and wider: the essence of a sporty Bentley".
The main grille is also glossy black with vertical fins, and only bentley's winged badge and lettering on the trunk stand out with its glossy chrome finish.
Inside, the Flying Spur S offers a selection of handmade two-tone color combinations, using a combination of leather and soft plush. This suede-like material is used for the steering wheel, gear lever, seat cushions and seat backrests, while leather is used on seat cushions, door pads, instrument panel and around the console.
By the way, the seats are sporty and feature the 'S' emblem embroidered on the headrests.
The instruments of the Flying Spur S are inspired by the chronometers of motorsport, with the same graphics that the Continental GT Speed wears. To finish off the stirrup of the doors, a metal plate with the signature S illuminated is installed.